[spacer height="200px"]
Collaborations and Partnerships for a Brighter Future
[spacer height="150px"]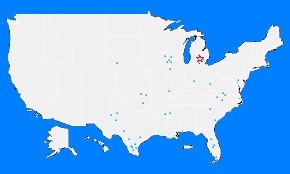 >
Our Size, Our Scope
We're big enough to deliver the results our clients come to rely on, yet small enough to provide the personal service and attention our clients depend on. We have experienced a 300 percent increase in growth since our inception as a direct result of our client retention and overall satisfaction. Through Insurance Agents United (IAU) our national broker division. We have over 100 independent broker offices nationwide. With disaster recovery redundancies in place to ensure continued service to our clients no matter what natural calamities may occur. Review our company profile below.
A New Journey
As new challenges face the individual insurance
industry, agents are looking for new revenue sources
to sustain their agencies. We have a worthwhile pursuit
ahead for the agents looking to transition, supplement
income or embark on a new journey.

Our Mission
It's difficult for agents to know who to trust,
with so many self-proclaim industry guru's today
what direction to go can be daunting. Our mission is to provide
a world-class opportunity with no initial cost to
join our agent community, so there's no confusion about what we offer
Strength in Numbers
It doesn't take a mathematician to understand there is power
in numbers, and when agents combine and join forces, we can go
a lot further together than individually.
Click the button below to see strength in numbers displayed. Insights
Automation tools to help create efficiency and lessen the admin burden for business owners is no longer a trend, but has become the norm..
.
We believe benefit agencies and companies to embrace new technologies in order to help clients achieve more with less time, energy and resources. We are on the forefront for ushering a new era in benefit servicing. Click the button below to learn more about industry and forecast.